---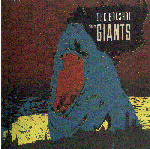 ---
The Bolshoi
To me, those words bring back a flood of memories. The sounds, the words . . . Welcome to my Homepage for one of the most unappreciated bands of the modern age. Feel free to browse and let your comments flow . . .
The band may have had a short life, but the music lives on among the fans.
Latest News:
(06/26/04) - Crazy - it's been five years since I updated this site. I do have some news:
---
ORIGINAL WORLD OF THE BOLSHOI ARCHIVE - HOME
ARCHIVE - HOME
WORLD OF THE BOLSHOI - HOME
TheBolshoi.co.uk designed and maintained by Greg Baerg (greg@thebolshoi.co.uk) | Full Insite.
© 2005. These archive pages are © its respective owners and not used for commercial purposes.